The Spiritual Gift of Busyness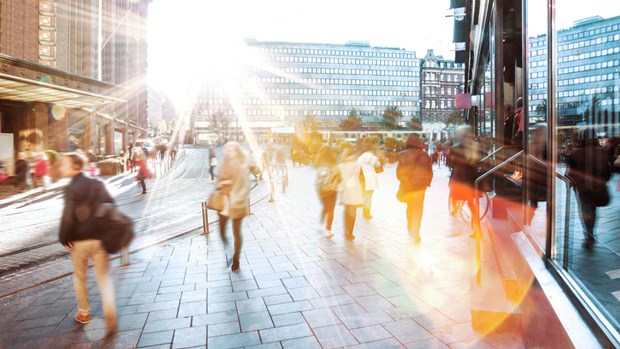 Let me introduce you to the lesser known of the spiritual gifts:
Busyness
. And since it's hard to detect sarcasm over a computer screen...that's sarcasm.
Here's a re-enactment from every. one. of. our. lives.
"How are you doing?"
"Oh I'm just so BUSY."
No. That is
not
how
you
are doing. That is how the
world
tells you you are doing. The god of busyness is not the God of grace. Smug senses of superiority for accomplishing many tasks don't fit neatly into God's kingdom. Measuring yourself by your achievements doesn't match up with a gospel that saves by grace, not by more work. But, I bet you feel important, I bet you feel needed, I bet you feel wanted. Okay let me state a fact for you: you are
all
of those things when you're sitting in a chair at home reading a book. God calls you His child which means you are important, you are wanted, you are needed, and you are
loved
regardless of the amount of appointments in your day.
One thing I have to remember on a daily basis is that wait is not an ugly word and "busy" is not a spiritual gift. God says in Psalm 46:10, "Be still, and know that I am God." Isn't being still waiting? It's hard to be still, but it is only during those moments alone with God that I can truly feel a peace that surpasses all understanding. Busy is the enemy of peace. Busy steals precious time. Busy robs my blessings.
Do you know one of the reasons why we love busyness? It helps us forget about all the real heavy and hard things that are pressing on us that
actually
need our attention. I know if you took a moment to think about it, you would come up with a story similar to mine. After moving to a new city, the first week felt like bliss. I experienced all the new things like catching the bus or train, visiting coffee shops and staying "busy" with tasks of getting settled in. Let me tell you what happened when the dust finally settled from the beginning: I realized I was in a new unfamiliar and unfriendly place halfway across the country with no close friends to turn to. It was silent, there was no busyness anymore. I vied for busyness, but God did not. The silence sucked, but it was necessary in my journey. Do I wish I hadn't had all those sad days of silence and loneliness? YES. Do I know it was in God's plan so that I would grow more in my faith? Also yes.
As Christians, we cannot allow ourselves to be swept away in the undercurrent of the cultural stopwatch. Romans 12:2 says, "Do not conform to the pattern of this world, but be transformed by the renewing of your mind. Then you will be able to test and approve what God's will is—his good, pleasing and perfect will." The bible places high value on rest and peaceful living. Mark 6:31 says, "Then, because so many people were coming and going that they did not even have a chance to eat, he said to His disciples, 'Come with me by yourselves to a quiet place and get some rest.'" It's difficult, if not impossible, for us to hear God's still, quiet voice over the roar of the 21st-century crowds, so, like Jesus, we must make time to rest and hear from our Lord.
A popular example of the consequences of busyness can be seen in Luke 10:38–42: "As Jesus and his disciples were on their way, he came to a village where a woman named Martha opened her home to him. She had a sister called Mary, who sat at the Lord's feet listening to what he said. But Martha was distracted by all the preparations that had to be made. She came to him and asked, 'Lord, don't you care that my sister has left me to do the work by myself? Tell her to help me!' 'Martha, Martha,' the Lord answered, 'you are worried and upset about many things, but few things are needed—or indeed only one. Mary has chosen what is better, and it will not be taken away from her.'"
If we are honest, most of the time we resemble Martha more than Mary. We rush around doing "what needs to be done," while missing the glimpses of Jesus all around us. As difficult as it is, and as contrary to our culture as it is, we must intentionally make the effort to slow down and model Mary because, as Jesus Himself said, "Mary has chosen what is better, and it will not be taken away from her." If we all sat down and wrote down the top 10 priorities in our lives, 80% of those probably need to be cut out. Christians grow in the quiet and still moments with God, not the moments where we are so busy we can't remember what we had for breakfast.
Your challenge for today, this week, this month, this
year
, is to slow down and be still.
-Elisa